Planning Your Trip
In preparation for your trip to Mumbai, we have a few travel tips for you:
1. Book your own accommodation in Mumbai (only for non-hosted buyers)
**Hosted buyers' accommodation will be booked by the Buyers Team. Please do not book your own accommodation.

2. Book your own flights to Mumbai
**Hosted buyers will pay for their own flights first to maximise flexibility. Reimbursement of flight costs will be done on Day 3 of the show.
Flight Arrangement for ITB Asia/MICE Show Asia (Only for Fully Hosted Buyers)
Step 1: Review Flight Reimbursement Budget indicated in approval email
Step 2: Book your flight based on the following requirements:
Arrival flight to be before 7 Apr for check-in
Departure flight to be after 9 Apr, 5pm
Take note of flight budget (all flight reimbursements are based on capped amount. Flight reimbursements will be given in cash on 9 Apr, 11am onwards, regardless of actual flight costs)
Step 3: Upload confirmed flight itinerary in Buyer's Login by 1 March 2021, under the Travel Tab. Flight itinerary is required for accommodation booking.

3. Cancellation of Buyer Package
Should there be a change of schedule and you're unable to make it, you may withdraw your application. For more information, please click here.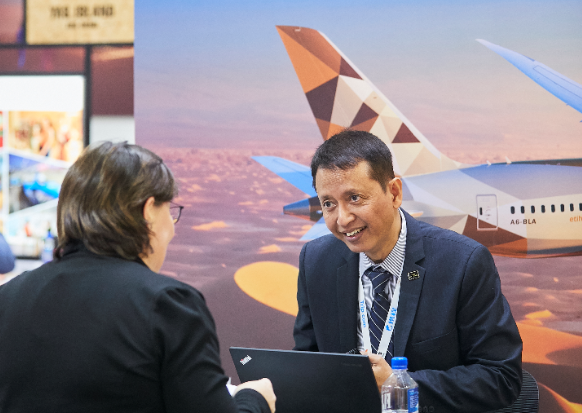 ---
I'D LIKE TO EXHIBIT
Capture the immense growth of the Indian outbound market by being an Exhibitor at ITB India - Connecting you to the Indian Travel Market.
Click Here
I'D LIKE TO BE A BUYER
If you're a travel procurement professional, be a buyer and unlock business opportunities at ITB India.
Click Here
I'D LIKE TO BE A SPEAKER
Be a thought-leader and join trade professionals and experts as they share their views and market opinion in an exciting 3-day conference. Come speak at ITB India.
Click Here
Organised By

Supported By

Please tilt your device view in portrait mode for better view