Virtual Packages and Prices
ITB India 2022 will be a hybrid event. The physical event is happening from 4 - 6 April 2022, while the virtual segment is on 7 - 8 April 2022. With virtual business meetings, online networking, on-demand conferences, live streaming and a knowledge library designed as an added value for greater outreach, attendees will experience an all-rounded virtual event.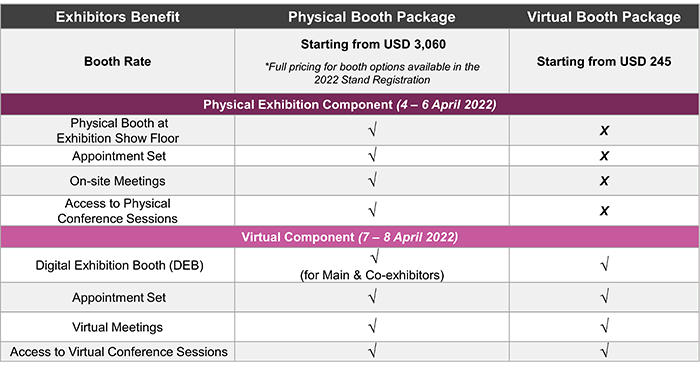 Companies interested in exhibiting may select between the following Virtual Booth Packages.
Virtual Booth Packages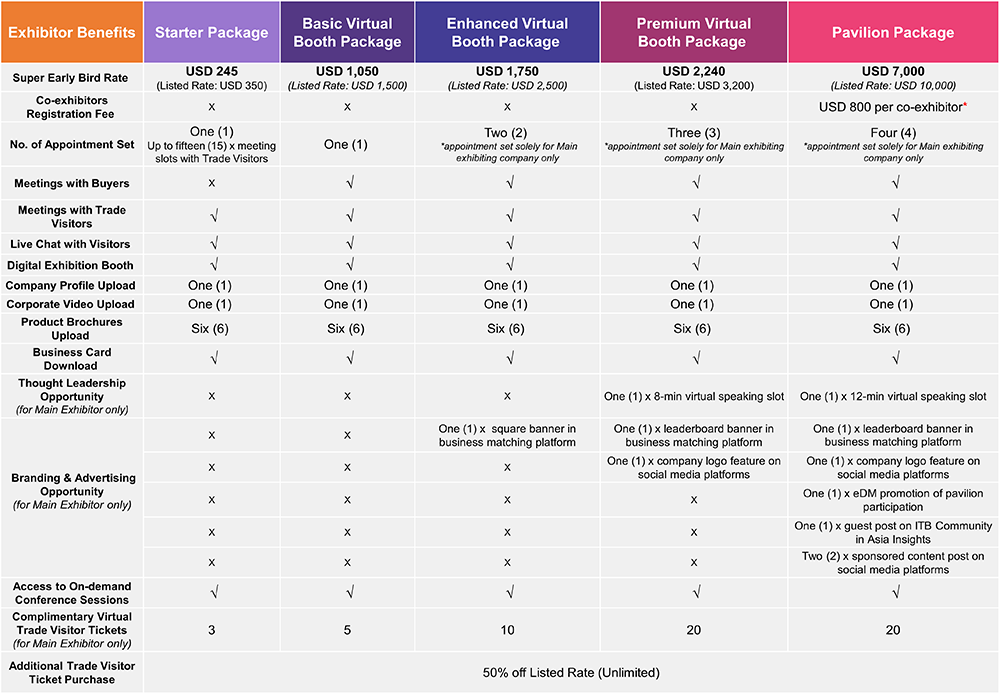 Co-exhibitor Benefits (for Virtual Pavilion Package only)
Registration Fee: USD 800
One (1) appointment set
One (1) Digital Exhibition Booth with one (1) company profile, one (1) corporate video, six (6) product brochures, business card download and live chat with visitors
Five (5) Complimentary Virtual Trade Visitor Tickets*
*subject to organiser's approval
All rates listed are subjected to prevailing Goods and Services Tax (GST).
Email
exhibitor@itb-india.com
for a proposal or more information.
---
Take your ITB India participation a step further and distinguish yourself from the competition by being a Sponsor! For more information and list of Sponsorship Opportunities, click button below: