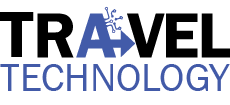 As Travel Technology advances, we see a wave of new technology companies hitting the world year on year. Showcase your technology at ITB India today and be a thought leader in this field.
Travel Tech Pavilion
Showcase your latest product and services at the Travel Tech Pavilion to capture your desired target audience.
Travel Tech Showcase
Leverage on the Travel Technology showcase to share your products and services. Our Travel Tech Hub will gather leaders in the travel space to share some of the most exciting innovations and answer one key question: "If the benefits of digitising the travel business are clear, what are the holdbacks and execution strategies?"
Book your 20-minute speaking slot and be a thought-leader in the Travel Tech space at ITB India!
Contact our Exhibition team at sales@messe-berlin.asia for a customised and tailored package to suit your business needs.